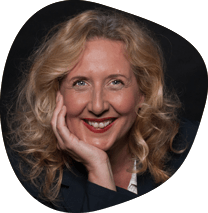 Karin is extremely versatile. She studied design and art and worked in advertising for two decades. In her everyday business she produced illustrations, designs, websites and TV commercials, to mention just a few.
Due to her wide range of interests, however (Maths, Physics, Information Technology, Music) she travelled a lot. She is suffering of the burden of an extraordinary perception. Combined with her interests in almost everything, this provides her with extraordinary inspiration.
She loves to cross borders, particularly in terms of content and technique. Well-experienced with different disciplines, starting from the old master up to the current multi-media world, Karin takes advantage of different stylistics. No matter the topic, there must be a story worth being told.